First after Covid B2B matchmaking business delegation to China
JT Business Development is organising the first business delegation to China after Covid. China has made great headway in its economic recovery post-Covid19 and is now ready to welcome international companies. It is a global economic powerhouse which can not be overlooked, and this presents an exciting opportunity for businesses throughout Europe looking to expand and develop their presence in the country.
We will be visiting investors, key industry players, development partners, R&D centres, accelerators, incubators and governmnet agencies in Shanghai, Cangzhou, Tianjin and Beijing. They are all able to provide valuable insight into how you and your solution can take advantage of the still growing and large Chinese market and industry.
Delegation will take place between May 16th and May 20th 2023.
This is an opportunity cou can not miss.
Download our programme brochure and contact us for details!
---
Meet China - business trip to China, November 2019
JTBD invites you to 2019 Global Intelligent Industry Conference & Exposition & Global Innovative Technology Exchange Conference
(GIIC 2019) that will be held in Guangzhou, China, from 21st to 26th November 2019.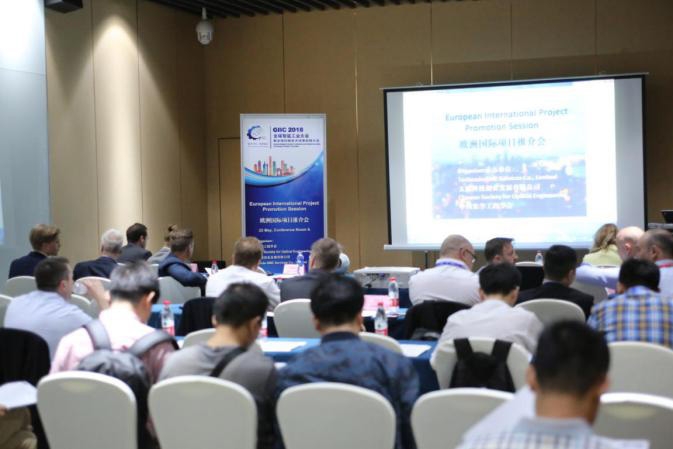 You will have the opportunity to get insights into Chinese sector of Intelligent Industry, get in touch with the Chinese market (to present your project to the interested audience and to meet Chinese companies), get general first-hand information about China as a business destination, about Chinese manners, and some tips on how to cooperate with Chinese companies.
If you haven't visited China for business yet, you'll get so much appreciated personal experiences and impressions about Chinese business. They'll help you plan your next steps of collaboration with China.
This kind of trip is primarily a perfect opportunity for your start in the Chinese market and is also great for deepening your presence there.
Please find more information about the trip in our invitation.
Join us, and let's enter the global market together.
---
China business matchmaking tour, June 2019
JTBD invites you to China Business Matchmaking Tour that will be held in Beijing and Tianjin, China, from 8th to 15th June 2019.
The purpose of the business tour is to
visit various organizations
(incubators, accelerators, state organizations and business companies), which through their programs allow
foreign companies to enter the Chinese market
.
You will have the opportunity to talk to business representatives and business developments about your projects and get new insights how an entry to China could be possible for your project. Our common goal will be to get information on your project's market fit and possible market entry strategy.

ABOUT CHINA BUSINESS MATCHMAKING TOUR
Meetings with at least four business entities that have strong network of industrial and invest- ment partners locally and throughout China.

Highly targeted business meetings with potential business partners.

All meetings organized specifically for the JTDB delegation.

Individual and highly targeted approach.

WHO IS THE TOUR FOR?
The business tour is for everyone who works in:
AI
VR/AR
big data
biomedicine
medical and healthcare technologies
industry 4.0
industry automation
robotics
new materials
emerging industries
powerplant technologies (nuclear, coal)
high speed railways (signaling, automation, control)
new energy solutions
biomass to biogas
waste to energy
waste water treatment
agriculture new farming technologies
food processing
electric mobility
You can join us regardless of the degree of development of your project - you are either at the beginning or you want to enter the Chinese market with already developed solutions, or you want to upgrade existing solutions and look for investors.

APPLICATION
1. Confirmation of participation
For more information about the business trip and the application, please contact Maja Tomc.
2. Presentation of the project
You will send us a project presentation (from the JTBD side, you will receive precise instructions on what the presentation should include). We will send the presentation to China so that together with our business entities we can find suitable partners for meetings and potential cooperation in the future.
APPLY TILL 17th MAY 2019.
Contact:
MAJA TOMC
M: +386 41 595 123
E: maja.tomc@jtbd.co
If you'd like to enter the Chinese market, this is the perfect opportunity for you. Join us!
---
Invitation to the 3rd China (Shenzhen) Innovation & Entrepreneurship International Competition
Shenzen, China, is organizing the 3rd China (Shenzhen) Innovation & Entrepreneurship International Competition that attracts numerous high-quality overseas start-up projects, in order to integrate innovation and entrepreneurship resources to help foreign innovators and entrepreneurs connect with Chinese hi-tech industrial resources, thus expanding the Chinese market for win-win results. The competition's total prize pool is RMB11.2 million (1.43 million Euros).
Registration for the competition is open to February 28th, 2019.
Please find all details about the competition in the document below:
3rd China (Shenzhen) Innovation & Entrepreneurship International Competition details
If you want to participate in the competition, send us an email on projects@jtbd.co.
Encourage yourself, take the oppoortunity and participate in the competition.
---
Do you want to enter into the Chinese market?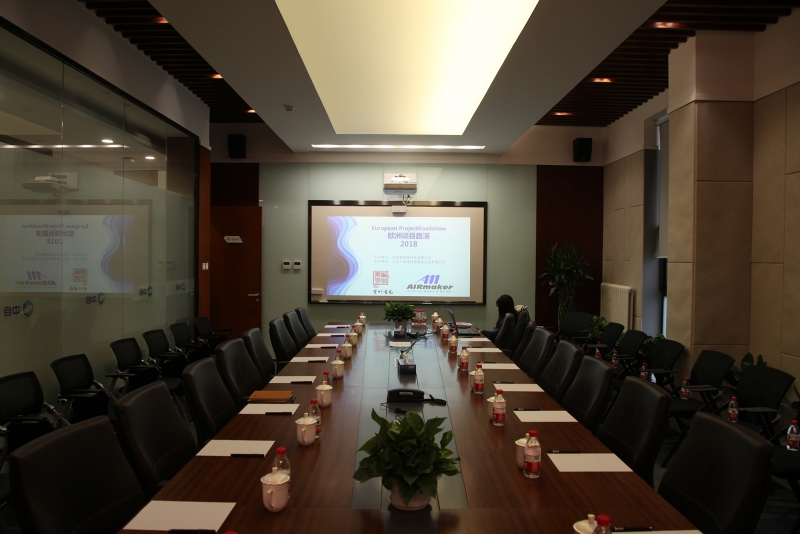 The Chinese market offers companies from EU territories diverse opportunities to enter its market. The size of the market and the cultural differences bring unique challenges that we help you to understand, turn into opportunities, and make a successful business deal with the right strategy. The first step is to present your idea to us, after that we jointly formulate a strategy for entering the Chinese market.
We can assist you in the field of technology transfers, business and technology valuations, business development and sourcing in China.
How to begin?
Together, we talk about the opportunities your business idea has on the Chinese market, we define the main goal of business cooperation with Chinese companies, prepare a plan for the first steps, and guide you all the way through according to the development of business arrangements. The Chinese market has its own rules; therefore, business operations in some segments differ from the Western world. Knowing these differences is all the more important, and we will always warn you about them accordingly, as well as advise you how to act in certain situations.
Contact us and introduce us your idea. We will discuss your opportunities to enter the Chinese market; together we will define the first steps and start implementing your business strategy.
---
At the end of 2018, Chinese delegation visited Slovenia as well as we organized a business trip to China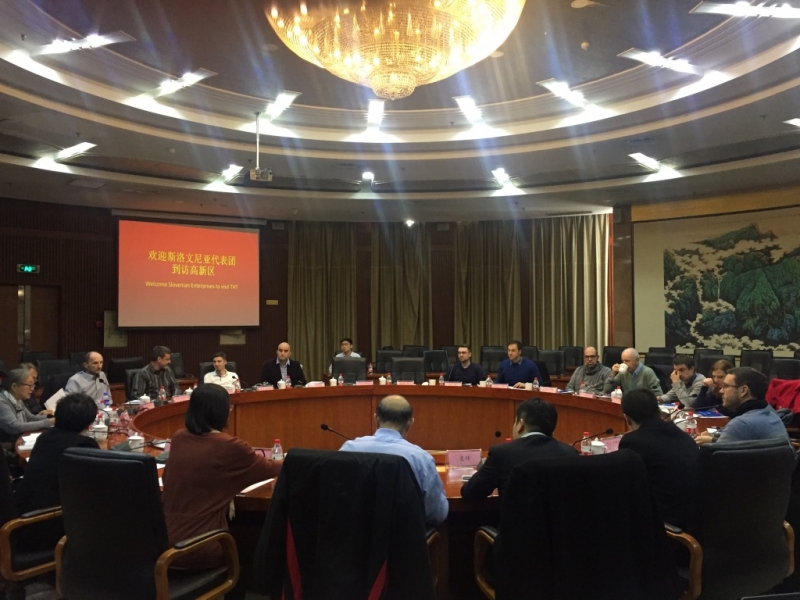 At the end of 2018, we were extremely active; the representatives of the Chinese province of Henan visited us in November, and in late November and early December, we organized a one-week business trip to China.
Slovenia was visited by a six-member delegation consisting of top representatives from the Henan province. Their desire is to deepen the cooperation with the Slovene development and technology-oriented organizations, because they see an extraordinary potential for expanding knowledge and cooperation between Chinese and Slovenian organizations and companies and ultimately with companies from other EU countries as well. Therefore, the representatives signed the Memorandum of Understanding with the Ljubljana Technology Park, which is the first step towards a successful cooperation.
At the end of November, JTBD organized a one-week business trip to China, where the Chinese cities of Beijing and Tianjin were visited by a 14-member delegation (eight different projects). Together with our Chinese business partners, we have organized meetings with many investors and potential business partners. Meetings were organized exclusively for our delegation, which enabled us to take a very comprehensive approach on both sides. The visit was extremely successful, as there are currently five projects in the negotiation phase for the establishment of a joint venture with Chinese business partners.
If you also wish to enter the Chinese market and do not know how to get started, please, contact us. We will be happy to listen and help you.
---