New JTBD service: Starting Lean in China!
Starting Lean in China: A Strategic Approach for Lower Risk, Quicker Results, and Smarter Internationalisation
Ready to conquer the Chinese market? Learn how to start lean in China with JT Business Development insights on minimising risks, maximising gains, and achieving smoother internationalisation.
The Chinese market stands tall like the Great Wall, presenting significant challenges for businesses seeking entry and getting success. To breach this barrier, a calculated approach encompassing inside market knowledge, and on-point strategies to outshine competitors is the key to success.
The biggest challenges faced by companies in China revolve around language, culture, and the difficulty of accessing and understanding information. Unlike most parts of the world, China does not rely on the same online search tools, making it impossible for non-Chinese individuals to effectively use their search engines. It's like looking through milky glass - you know something is on the other side, but have no idea what exactly you are seeing.
Failure to adhere to this well-rounded approach is why 90% of businesses fail. By acknowledging and addressing these specific challenges, we can position your business venture for success in the Chinese market and ensure a clear vision of opportunities lying ahead.
Here's where embracing Lean business principles offers a compelling solution for companies looking to navigate the complexities of the Chinese market while minimising risk and accelerating their entry and growth.
Let's shed light on the power of starting lean in China and explore how this approach can yield significant advantages for both SMEs and large caps.
Starting Lean in China: Lower Risk, Quicker Results
The Lean Startup approach, popularised by Silicon Valley's Eric Ries and Steve Blank, advocates for iterative product development and customer feedback loops to make data-driven decisions. Using the Lean Startup approach for product development helps companies understand what Chinese customers want and they should enter a new market. So, by improving products based on customer feedback, businesses can enter the Chinese market more effectively and with less risk, achieving success faster.
The Lean Startup approach becomes even more critical when operating in the Chinese market, where customer behaviour diverges significantly from that of European customers. With distinct values, priorities, shopping habits, and platform preferences, attempting to plan a product launch in China can be exceptionally challenging due to the lack of sufficient market understanding.
In such an environment, the Lean principles of hypothesis testing and Market entry strategies development take centre stage. By taking small, incremental steps and promptly testing each market assumption or product iteration, businesses operating in China can acquire valuable insights and knowledge about Chinese market, their target groups and customer behaviour.
These insights are crucial for making data-driven decisions, as they provide a deeper understanding of the local customer base and the ever-evolving market trends.
Applying this approach to the Chinese market involves a few essential steps:
Market Research and Validation
Embracing lean principles, we prioritise iterative testing and validation to gain valuable insights into the Chinese market. Rather than extensive research alone, we emphasise the importance of testing every product. Our approach involves rapid testing with potential customers or experts from our extensive network, enabling us to gather fast real-world feedback and create knowledge through validated results.
By doing so, you can gauge market interest and demand, reducing the risk of investing in a product or service that may not resonate with the local audience.
Minimum Viable Product (MVP)
The concept of Minimum Viable Product (MVP) is central to Lean principles. It involves developing a simplified version of your product or service and launching it in the market to gather real-world feedback.
Basically, an MVP allows you to test the waters with minimal investment, identify pain points, and understand user needs early in the development process. By quickly iterating based on user feedback, you can avoid costly mistakes and refine your offering based on real data rather than assumptions.
Adapting to Products/Services to Chinese Market Needs and Specifics
Adapting products or services to Chinese market needs and specifics like colours, functions, packaging, pricing, etc. (this can be done with prototypes, 3D mockup renders, expert interviews).
Using MVPs to Test Every Change for Acceptance and Market Performance
This is the core of lean startup principles. Testing every change and getting market validation. The concept of an MVP involves creating a simplified version of a product or service with just enough features to gather meaningful feedback from early adopters and potential customers. By doing so, businesses can quickly and cost-effectively assess the viability of their ideas, make data-driven decisions, and iterate on their offerings to meet market demands effectively.
Lean Analytics
Lean analytics play a vital role in the lean startup methodology. By leveraging key metrics and performance indicators, you can measure the success of your MVP and iterate based on data-driven insights.
When considering entering the Chinese market, gathering user feedback and understanding market trends become crucial factors. Conducting quick tests based on user feedback and market insights allows companies to make informed decisions. This proactive approach enables swift pivoting and fine-tuning of products or services to align with the specific demands of the Chinese market, increasing the chances of a successful market entry.
Importance of Trends
Trends give us hints into future markets. Information about trends can come from various sources, but the best come from people who are experts in their industries or direct consumers.
Sometimes direct consumers are too difficult or expensive to reach. Therefore, interviewing industry experts is a price/performance option as they can shed some light onto trends and current market/consumer/business preferences
Testing Hypotheses in China. Quickly!
Speed is crucial in the fast-paced Chinese market, where consumer preferences and trends can change rapidly. Testing hypotheses quickly is essential to capitalise on emerging opportunities. Here's how to achieve this efficiently:
Expert Feedback: Leveraging our extensive network of 60,000 experts from diverse industrial fields in China is a strategic advantage. Engaging with these professionals allows you to gain valuable insights and validate your hypotheses swiftly.
Our network of experts provides on-the-ground knowledge and industry-specific feedback, enabling you to make informed decisions based on real expertise and localised perspectives.
Market Surveys: Conducting targeted surveys to gather opinions and preferences from your target audience in China is an excellent way to validate your assumptions. Online surveys and focus groups can help you understand customer needs, pain points, and expectations, allowing you to tailor your offerings to cater specifically to the Chinese market.
Getting Ready for Entering the Chinese Market
Thorough preparation is vital to ensure a successful market entry in China. Consider the following key aspects to enhance your chances of success:
Testing: In preparing to venture into the Chinese market, we must prioritise testing as an essential aspect of our strategy. Testing is the cornerstone of success, as it allows us to gain valuable insights and assess the viability of our approach. We firmly believe that testing is king - it empowers us to make well-informed decisions and ensures that we are well-prepared for the journey ahead.
When we say "We test," it means we are committed to rigorously examining our products, services, and marketing initiatives in the Chinese market context. We must not rely solely on historical data from any previous years. Instead, we need to be proactive and adapt to the current trends and preferences of the Chinese consumers.
Regulatory Compliance: China's regulatory environment can be intricate and challenging for foreign businesses. Ensuring compliance with local laws and regulations is crucial to avoid legal pitfalls and disruptions to your operations. Working with legal experts specialising in Chinese regulations will help you navigate the complexities and establish a solid foundation for market entry.
Competitive Analysis: When analysing the competition for the Chinese market, we focus on finding the best way to position our new product so that it meets the market's unique needs instead of competing directly with others. By understanding the audience and market landscape, we aim to carve a specialised niche that sets our product up for success in this diverse and dynamic market.
Advantages of Starting Lean in China
| | |
| --- | --- |
| Advantages | Description |
| Lower Risk | The iterative approach reduces the risk of large investments without market validation. |
| Quicker Results | Rapid testing and implementation enable businesses to adapt to market demands promptly. |
| Customer-Centric Approach | Data-driven decisions ensure products or services align with customer needs and preferences. |
| Cost-Effective | Testing hypotheses and MVPs incur lower costs compared to full-scale product development. |
| Agile Market Entry | Lean principles facilitate a flexible market entry strategy, allowing for timely adjustments. |
| Scalable Growth | The iterative nature of Lean enables businesses to scale their operations more efficiently. |
Leveraging Lean Principles for Internationalisation
The benefits of Lean principles extend beyond the initial market entry phase. Whether your company is a small or large enterprise, embracing Lean strategies throughout the internationalisation journey fosters adaptability and customer-centricity.
Consider the following points to leverage Lean principles effectively:
Customer Empathy: Adopt a customer-centric approach by continuously engaging with your target audience to understand their evolving needs and preferences. Actively seek feedback through surveys, focus groups, and customer interviews to identify pain points and opportunities for improvement.
Pivot and Iterate: Be willing to pivot and make iterative product improvements based on customer feedback and market insights. A flexible mindset is essential in a dynamic market like China, where trends and consumer preferences can change rapidly.
Scaling with Confidence: Lean principles allow you to confidently scale your business, knowing that your product or service has been thoroughly validated and refined based on real-world feedback. As you expand your operations in China, rely on data-driven insights and expert knowledge to guide your growth strategy.
Importance of being flexible and PERSISTENT: Learning about a market like China takes time. It does not happen overnight. It's like putting together a large puzzle where pictures of the pieces become visible with every testing cycle. The picture starts revealing itself.
Outsmart the Competition By Choosing Us!
JT Business Development has established a vast network of 60,000 experts spanning various industrial domains. This extensive network affords us a unique opportunity to conduct rapid and cost-effective testing of services and products while obtaining valuable feedback. Our primary objective is to promote and offer this exceptional service through ultimately driving sales.
The core of our service lies in delivering insightful market insights reports and market entry feasibility studies. These studies encompass a range of crucial elements, such as market assessment, insights into current market trends directly from experts actively engaged in the respective fields, an analysis of the regulatory environment, and a thorough examination of the competitive landscape.
All the information we present in these reports is sourced from the latest data provided by our network of experts and companies within specific industries.
Compared to traditional methods of conducting such analyses, our approach offers a series of compelling advantages.
Efficiency: Leveraging our extensive network enables us to generate insights and results quickly, saving valuable time in the research process.
Cost-effectiveness: Our services are designed to be affordable, making market research and feasibility studies more accessible to businesses of all sizes.
Real-time and Accurate Information: The data we provide is top-notch in terms of its currency and accuracy. It is based on real-time perspectives from experts and companies working directly in the field. This ensures that our clients receive the most up-to-date and precise data, tailored to their specific needs and requirements.
Cutting-edge Technology: We employ the latest tools and technologies for data collection, analysis, and visualisation. This allows us to deliver reports and presentations that are not only insightful but also visually engaging and easy to understand.
Confidentiality and Data Security: We prioritise the confidentiality and security of our clients' data. Robust measures are in place to safeguard sensitive information throughout the research process.
---
Our delegation will visit word intelligence congress in Tianjin!
Our delegation to China will stop in Tianjin to visit World Intelligence Congress where over 1400 foreigh experts will be present with their technologies and solutions. The congress focuses on Industry 4.0, AI and the use of robotics. It is a unique event in China connecting so many experts globally. Host countries in 2023 will be Singapore and United Kingdom - large delegations from both countries are expected to be there.
If you work industry 4.0, AI robotics, this is a chance for networking you simply can not miss!
Besides Tianjin, we will also visit Shanghai, Cangzhou and Beijing. All stops are focused on B2B meetings and connections to the local Chinese industry partners, distributors and important local players.
Companies registered in Slovenia, can ask for a voucher (SPS) to get 60% of the mission related costs reimbursed!
Download our programme and contact us for details to check if this trade mission is the right one for you!
---
First after Covid B2B matchmaking business delegation to China
JT Business Development is organising the first business delegation to China after Covid. China has made great headway in its economic recovery post-Covid19 and is now ready to welcome international companies. It is a global economic powerhouse which can not be overlooked, and this presents an exciting opportunity for businesses throughout Europe looking to expand and develop their presence in the country.
We will be visiting investors, key industry players, development partners, R&D centres, accelerators, incubators and governmnet agencies in Shanghai, Cangzhou, Tianjin and Beijing. They are all able to provide valuable insight into how you and your solution can take advantage of the still growing and large Chinese market and industry.
Delegation will take place between May 16th and May 20th 2023.
This is an opportunity cou can not miss.
Download our programme brochure and contact us for details!
---
Meet China - business trip to China, November 2019
JTBD invites you to 2019 Global Intelligent Industry Conference & Exposition & Global Innovative Technology Exchange Conference
(GIIC 2019) that will be held in Guangzhou, China, from 21st to 26th November 2019.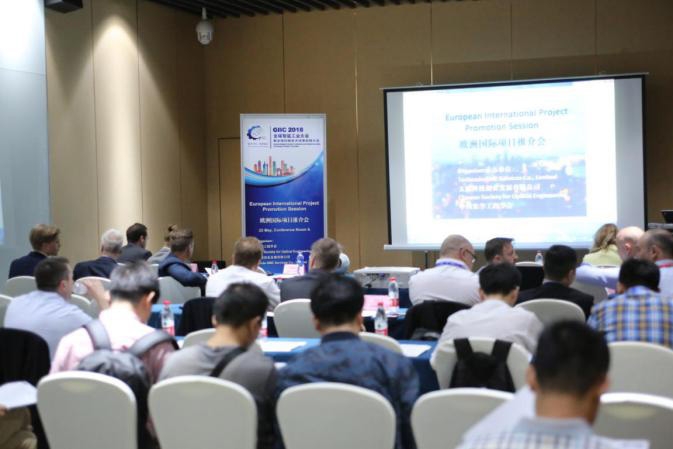 You will have the opportunity to get insights into Chinese sector of Intelligent Industry, get in touch with the Chinese market (to present your project to the interested audience and to meet Chinese companies), get general first-hand information about China as a business destination, about Chinese manners, and some tips on how to cooperate with Chinese companies.
If you haven't visited China for business yet, you'll get so much appreciated personal experiences and impressions about Chinese business. They'll help you plan your next steps of collaboration with China.
This kind of trip is primarily a perfect opportunity for your start in the Chinese market and is also great for deepening your presence there.
Please find more information about the trip in our invitation.
Join us, and let's enter the global market together.
---
China business matchmaking tour, June 2019
JTBD invites you to China Business Matchmaking Tour that will be held in Beijing and Tianjin, China, from 8th to 15th June 2019.
The purpose of the business tour is to
visit various organizations
(incubators, accelerators, state organizations and business companies), which through their programs allow
foreign companies to enter the Chinese market
.
You will have the opportunity to talk to business representatives and business developments about your projects and get new insights how an entry to China could be possible for your project. Our common goal will be to get information on your project's market fit and possible market entry strategy.

ABOUT CHINA BUSINESS MATCHMAKING TOUR
Meetings with at least four business entities that have strong network of industrial and invest- ment partners locally and throughout China.

Highly targeted business meetings with potential business partners.

All meetings organized specifically for the JTDB delegation.

Individual and highly targeted approach.

WHO IS THE TOUR FOR?
The business tour is for everyone who works in:
AI
VR/AR
big data
biomedicine
medical and healthcare technologies
industry 4.0
industry automation
robotics
new materials
emerging industries
powerplant technologies (nuclear, coal)
high speed railways (signaling, automation, control)
new energy solutions
biomass to biogas
waste to energy
waste water treatment
agriculture new farming technologies
food processing
electric mobility
You can join us regardless of the degree of development of your project - you are either at the beginning or you want to enter the Chinese market with already developed solutions, or you want to upgrade existing solutions and look for investors.

APPLICATION
1. Confirmation of participation
For more information about the business trip and the application, please contact Maja Tomc.
2. Presentation of the project
You will send us a project presentation (from the JTBD side, you will receive precise instructions on what the presentation should include). We will send the presentation to China so that together with our business entities we can find suitable partners for meetings and potential cooperation in the future.
APPLY TILL 17th MAY 2019.
Contact:
MAJA TOMC
M: +386 41 595 123
E: maja.tomc@jtbd.co
If you'd like to enter the Chinese market, this is the perfect opportunity for you. Join us!
---
Invitation to the 3rd China (Shenzhen) Innovation & Entrepreneurship International Competition
Shenzen, China, is organizing the 3rd China (Shenzhen) Innovation & Entrepreneurship International Competition that attracts numerous high-quality overseas start-up projects, in order to integrate innovation and entrepreneurship resources to help foreign innovators and entrepreneurs connect with Chinese hi-tech industrial resources, thus expanding the Chinese market for win-win results. The competition's total prize pool is RMB11.2 million (1.43 million Euros).
Registration for the competition is open to February 28th, 2019.
Please find all details about the competition in the document below:
3rd China (Shenzhen) Innovation & Entrepreneurship International Competition details
If you want to participate in the competition, send us an email on projects@jtbd.co.
Encourage yourself, take the oppoortunity and participate in the competition.
---
Do you want to enter into the Chinese market?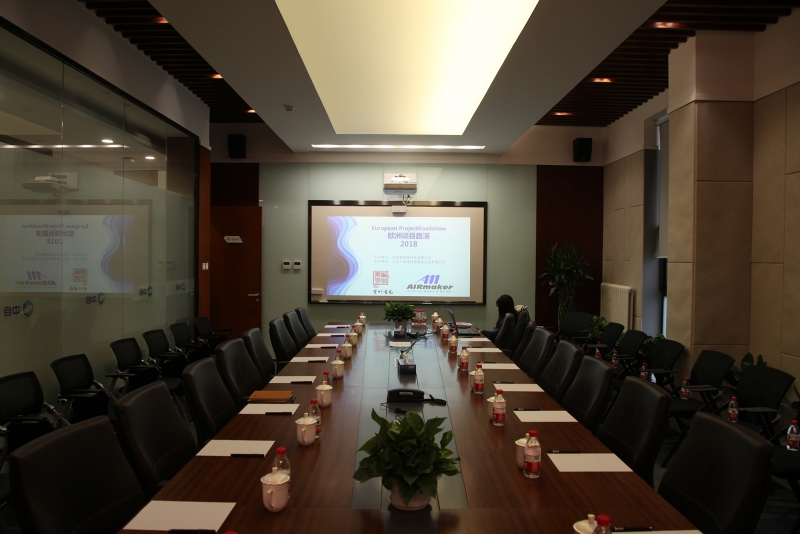 The Chinese market offers companies from EU territories diverse opportunities to enter its market. The size of the market and the cultural differences bring unique challenges that we help you to understand, turn into opportunities, and make a successful business deal with the right strategy. The first step is to present your idea to us, after that we jointly formulate a strategy for entering the Chinese market.
We can assist you in the field of technology transfers, business and technology valuations, business development and sourcing in China.
How to begin?
Together, we talk about the opportunities your business idea has on the Chinese market, we define the main goal of business cooperation with Chinese companies, prepare a plan for the first steps, and guide you all the way through according to the development of business arrangements. The Chinese market has its own rules; therefore, business operations in some segments differ from the Western world. Knowing these differences is all the more important, and we will always warn you about them accordingly, as well as advise you how to act in certain situations.
Contact us and introduce us your idea. We will discuss your opportunities to enter the Chinese market; together we will define the first steps and start implementing your business strategy.
---
At the end of 2018, Chinese delegation visited Slovenia as well as we organized a business trip to China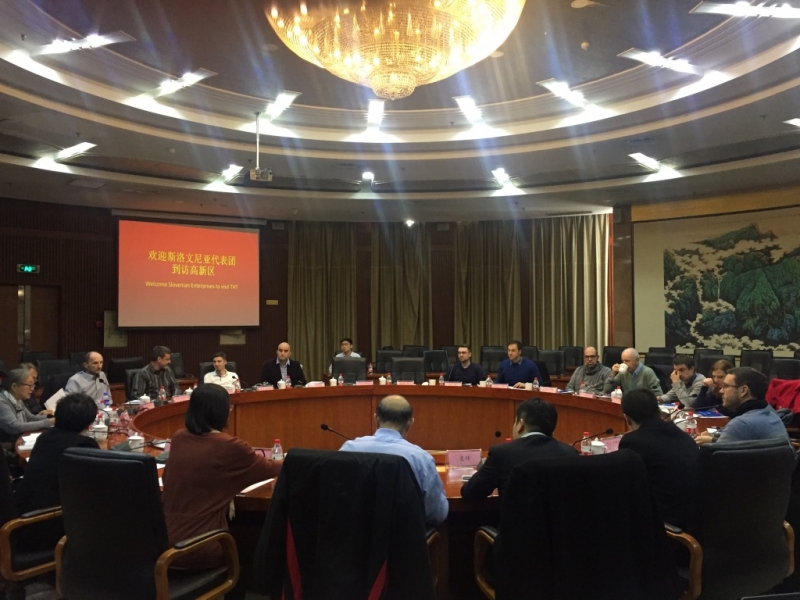 At the end of 2018, we were extremely active; the representatives of the Chinese province of Henan visited us in November, and in late November and early December, we organized a one-week business trip to China.
Slovenia was visited by a six-member delegation consisting of top representatives from the Henan province. Their desire is to deepen the cooperation with the Slovene development and technology-oriented organizations, because they see an extraordinary potential for expanding knowledge and cooperation between Chinese and Slovenian organizations and companies and ultimately with companies from other EU countries as well. Therefore, the representatives signed the Memorandum of Understanding with the Ljubljana Technology Park, which is the first step towards a successful cooperation.
At the end of November, JTBD organized a one-week business trip to China, where the Chinese cities of Beijing and Tianjin were visited by a 14-member delegation (eight different projects). Together with our Chinese business partners, we have organized meetings with many investors and potential business partners. Meetings were organized exclusively for our delegation, which enabled us to take a very comprehensive approach on both sides. The visit was extremely successful, as there are currently five projects in the negotiation phase for the establishment of a joint venture with Chinese business partners.
If you also wish to enter the Chinese market and do not know how to get started, please, contact us. We will be happy to listen and help you.
---